Colorado's
Power Pathway
Proposal delivers new energy economy
benefits to rural Colorado,
communities across the state
Interactive Project Map
Click and zoom in on the interactive map to see detailed views of Colorado's Power Pathway segments. Learn more about each segment on the Project Description page.
Segment Focus Areas
Our interactive project map has been updated to highlight project focus areas and substation siting areas, areas where the preferred transmission line route and substation sites could be located. Each segment focus area is outlined in a different color and includes preliminary transmission line links in yellow. The number of preliminary transmission line links will be narrowed down until a single preferred route is identified.
---
Fall 2021 Public Open Houses
Thank you to everyone who was able to attend one of our October and November public open houses. We appreciate your feedback as we work to identify transmission line routes and substation site locations. If you were unable attend, meeting materials and fact sheets are available in our Library. Visit our Community Engagement page for more details.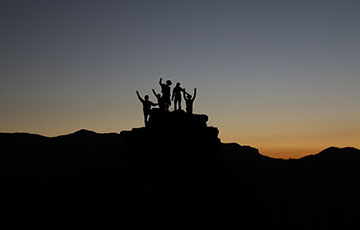 Frequently Asked Questions
Browse our most frequently asked questions about Colorado's Power Pathway