Colorado's
Power Pathway
Proposal delivers new energy economy
benefits to rural Colorado,
communities across the state
Routing Update
July 8, 2022
Xcel Energy continues to make progress identifying the preferred transmission line route for Segment 5 (Tundra – Harvest Mile) of Colorado's Power Pathway. We have received a large amount of feedback from landowners and other stakeholders on Segment 5 route options which we continue to review. Based on this feedback, we are now evaluating potential additional route options in eastern Elbert County and western Lincoln County.
A preferred transmission line route has not been finalized, nor have we stopped considering existing Segment 5 route options in Pueblo, El Paso, Elbert and Arapahoe counties. A single, preferred route will be identified after the potential additional route options are evaluated. We anticipate this evaluation to be complete in fall 2022.
Interactive Project Map
Click and zoom in on the interactive map below to see detailed views of Colorado's Power Pathway segments. Learn more about each segment on the Project Description page.
Preliminary Transmission Route Links
The preliminary transmission route links depicted on the map reflect our latest routing analysis:
Green dashed line – Preferred transmission route link
Orange dashed line – Alternative option to a preferred transmission route link
Red dashed line – Link removed from consideration
Yellow line – Preliminary route link that will be narrowed down until a single preferred route is identified
Solid dark and light red lines – Township and section boundaries (these are not transmission route links)
Additional revisions may be posted in the coming weeks; please check back for the most up-to-date information.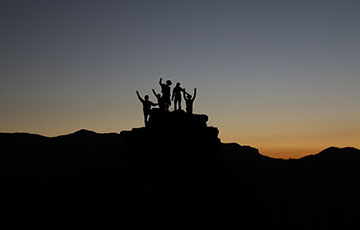 Frequently Asked Questions
Browse our most frequently asked questions about Colorado's Power Pathway