Colorado's
Power Pathway
Proposal delivers new energy economy
benefits to rural Colorado,
communities across the state
Project Update
Colorado's Power Pathway construction starts on Segments 2 and 3
May 2023
Construction Activities Update
We have started construction activities for Segments 2 and 3 of Colorado's Power Pathway. Work will begin as construction permit approvals are granted by each jurisdiction. Crews will be establishing construction access, clearing vegetation, mobilizing equipment and delivering materials in the coming months. For more information on current construction activities, visit our Construction page.
Permitting Activities Update
Land use permitting activities continue for Segments 1, 4 and 5 in Weld, Pueblo, Arapahoe, Elbert, El Paso, and Lincoln counties. Approvals have been received in Morgan, Washington, Kit Carson, Cheyenne, Kiowa, and Crowley counties for Segments 1, 2, 3 and 4 land use permits.
We encourage landowners to participate in the land use permit processes managed by the cities and counties that govern them. For more information on public hearings and the types of permits required, please visit our Permitting page.
Field Survey Activities Update
As we work through the permitting process in each local jurisdiction, land agents will continue to conduct outreach to landowners along the preferred transmission line route to answer questions, discuss and evaluate site-specific concerns, and discuss easements that may be needed. Within the public rights-of-way along Segments 1, 4 and 5, construction crews are reviewing the transmission line route for factors that could affect construction methodology, such as access constraints.
Additional field crews are conducting environmental and cultural resource evaluations, land use surveys, and are assessing the condition of nearby infrastructure as part of required field survey work. These activities are being conducted only in the public right-of-way and work on private property will be conducted once appropriate permission has been obtained.
Interactive Project Map
Click and zoom in on the interactive map below to see detailed views of Colorado's Power Pathway segments. Learn more about each segment on the Project Description page.
Preliminary Transmission Route Link Status
The map reflects our latest routing analysis:
Green dashed line – Preferred transmission route link
Blue line – Permitted transmission route
Orange dashed line – Alternative option to a preferred transmission route link
Red dashed line – Link removed from consideration
Brown line – Previously considered transmission route link
Solid dark and light red lines – Township and section boundaries (these are not transmission route links)
Additional revisions may be posted; please check back as this map will reflect the most up-to-date information.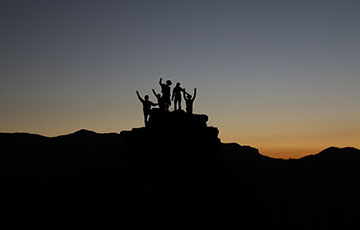 Frequently Asked Questions
Browse our most frequently asked questions about Colorado's Power Pathway