Colorado's
Power Pathway
Proposal delivers new energy economy
benefits to rural Colorado,
communities across the state
WINTER 2022 PUBLIC COMMENT FORM
We need and value your input. Please provide your comments about Colorado's Power Pathway focus areas, transmission line routes or substation site areas by clicking the red button below. You can also download a copy of the form to print at home and mail to us. Follow the instructions on the back of the form and affix necessary postage. FOR GENERAL INQUIRIES, CLICK HERE. 
Interactive Project Map
Click and zoom in on the interactive map below to see detailed views of Colorado's Power Pathway segments. Learn more about each segment on the Project Description page.
Segment Focus Areas
Our interactive project map has been updated with revised focus areas and substation siting areas, areas where the preferred transmission line route and substation sites could be located. Additional area outside the Segment 5 focus area is identified on the map and is undergoing evaluation to determine if transmission line links could be located there. Revisions incorporate link-specific feedback received from landowners, community members and other project stakeholders, as well as ongoing refinements resulting from continued routing evaluations. Additional revisions may be posted in the coming weeks; please check back for the most up-to-date information.
Updated Links
The preliminary transmission line links have been updated to reflect our latest routing analysis:
Green Dashed Lines – Preferred transmission route link
Orange Dashed Lines – Alternative option to the preferred transmission route link
Red Dashed Lines – Link removed from consideration
Yellow Lines – Preliminary route link that will be narrowed down until a single preferred route is identified
Solid Orange Lines – Preliminary route link under evaluation
Link updates for Segment 5 are anticipated to be posted in mid-February.
Please join us at one of our upcoming in-person public open houses to provide input about our revised transmission line routes and substation site options. Visit our Community Engagement page for details.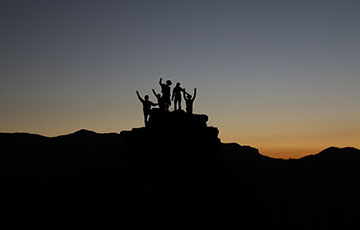 Frequently Asked Questions
Browse our most frequently asked questions about Colorado's Power Pathway