Colorado's
Power Pathway
Proposal delivers new energy economy
benefits to rural Colorado,
communities across the state
Interactive Project Map
Click and zoom in on the interactive map to see detailed views of Colorado's Power Pathway segment study areas. Learn more about each segment on the Project Description page.
---
You're invited to our virtual town hall!
Please join us at one of our virtual town halls on Thursday, Sept. 23, at noon or 6 p.m. Each town hall will include the same presentation followed by a question-and-answer session. The presentation will provide a brief project overview and cover siting and routing updates, including the development of focus areas for identification of transmission line routes and substation sites. We will also provide information on in-person public open houses planned to take place this October and November. The town hall will be live streamed on our homepage or you can dial 855-962-1519 (English) or 833-380-0723 (Español) for audio only.
iCal Export (noon)      Google Calendar (noon)
iCal Export (6 p.m.)    Google Calendar (6 p.m.)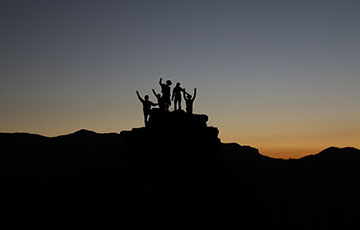 Frequently Asked Questions
Browse our most frequently asked questions about Colorado's Power Pathway